UPDATE – 18 APRIL 2021
DUE TO LOCKDOWN RESTRICTIONS

, WITH THE EXCEPTION OF TAI CHI, 

T

HE "OTHER ACTIVITIES" HAVE BEEN SUSPENDED. THESE ARE EXPECTED TO RESUME AFTER MAY 17, WITH THE THIRD STEP OF THE EASING OF THE LOCKDOWN!
PLEASE VISIT THE WEBSITE REGULARLY FOR UP TO DATE INFORMATION
FROM 26th APRIL 2021
UPDATED 18/04/21
Games include:
Backgammon, Boules, Cards, Carpet Bowls, Chess, Cribbage, Darts, Draughts, Monopoly, Rummikub and Scrabble
Click here to view, print or download current Schedule Of other Activities
Walking Football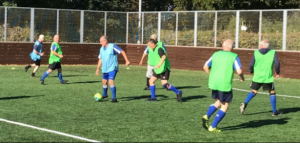 We have now started playing games regularly.
If you would like to get involved or would like details of times and/or location (in the park just outside the club), please call or message the club, or call Michael Hart on 07779-614 874.
Click here for the official WFA (Walking Football Association) rules/Laws of the Game 2020.
Boules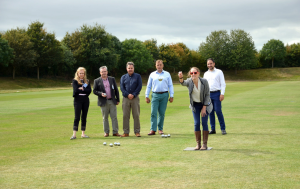 We have now started playing regularly in the park just outside the club gates.
If you too would like to play and get involved, or would just like some details, please call or message the club (details below), or call Bruce Green on 07967-682 844.
Click here for Brief Rules Of Boules (Petanque).
Tai Chi Classes In The Clubhouse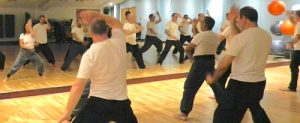 In association with Bishopswood Bowling Club, London Tai Chi Classes is from now through to Friday April 16 2021 (and possibly beyond) teaching Tai Chi and gentle Tai Chi exercises classes in the clubhouse.
As medically recommended, Tai Chi and Tai Chi exercises are very good for health, mobility and focus.
The classes are run in small groups of 6 people by our very experienced Teacher Master Larry Marks in accordance with the current Government rules for Covid-19 and social distancing.
Classes will last for approximately 50-60 minutes and will be scheduled for day and evening sessions.
If you are interested to try a session out before joining the classes on a regular basis, please contact Graham Obrart (School Principal) on 07768 313 888 / e-mail: graham@obrart.com or through the school website (https://www.londontaichiclasses.com/) where you will also find all the information about the Tai Chi school and cost of the classes.
Hope you will take advantage of this great new club activity.
Table Tennis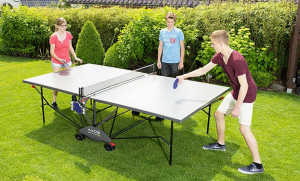 There is now a Table Tennis Table in the Club House.
Details of usage coming soon.
Darts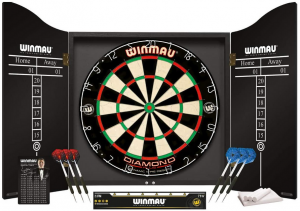 There is now also a Darts Centre in the Club House waiting to be used and taken advantage of.
Details and plans of "usage" coming soon.
Kalooki and other Card Games / Chess / Backgammon / Draughts / Dominoes and more ….
All coming soon.
Please contact us to find out more or to arrange a visit to the club.