Welcome to Bishopswood Bowling Club
Bishopswood Bowling Club was founded in 1935 and is located in the leafy heart of Hampstead Garden Suburb, set in Lyttelton Playing Fields off Norrice Lea.
We're a super friendly club offering a warm welcome to all visitors of any age (less than 10 to over 100), boys and girls, men and women, any background or ability. We welcome both experienced bowler and newcomers to the game who will receive free coaching and equipment can be provided too.
Our six rink outdoor green is available all day, any day with daily scheduled Roll Ups in the morning, afternoon and/or twilight (early evening) every day except on Saturday.
There are various club competitions and leagues held throughout the season with a long standing and regular Friday morning league which is friendly and fun and acts as a great starter for those who are interested in playing a number of exciting competitions.
Members can and are encouraged also to arrange to play with other members at any other convenient times by prior arrangement.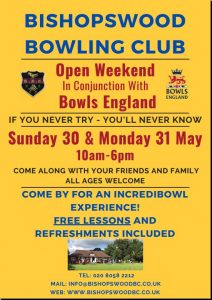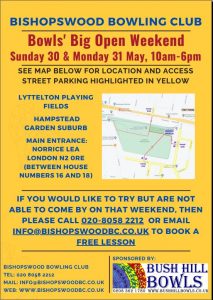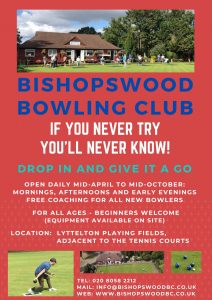 The Club is affilated to:
Bowls England
Middlesex County Bowling Association
Middlesex County Women's Bowling Assocation
Finchley and District Bowls Assocation
Finding Us
The club's green is in the Lyttelton Playing Fields in Hampstead Garden Suburb, North West London. The entrance is from Norrice Lea, London N2 0RE (between house numbers 16 and 18)
Please contact us to find out more or to arrange a visit to the club.